Due to their close links to industries, public authorities and citizens, as well as being strongly anchored locally, Universities of Applied Sciences (UAS) are important actors in realising the EU's ambitions of a climate-neutral and technologically sovereign global player. During this year's UAS4Europe Networking Conference, hosted in Brussels on 22-23 May 2023, participants from various backgrounds had the chance to discuss various aspects of the Horizon Europe programme with policymakers and industry representatives, get inspired through high-level keynote speeches and panel debates, and connect in various networking opportunities.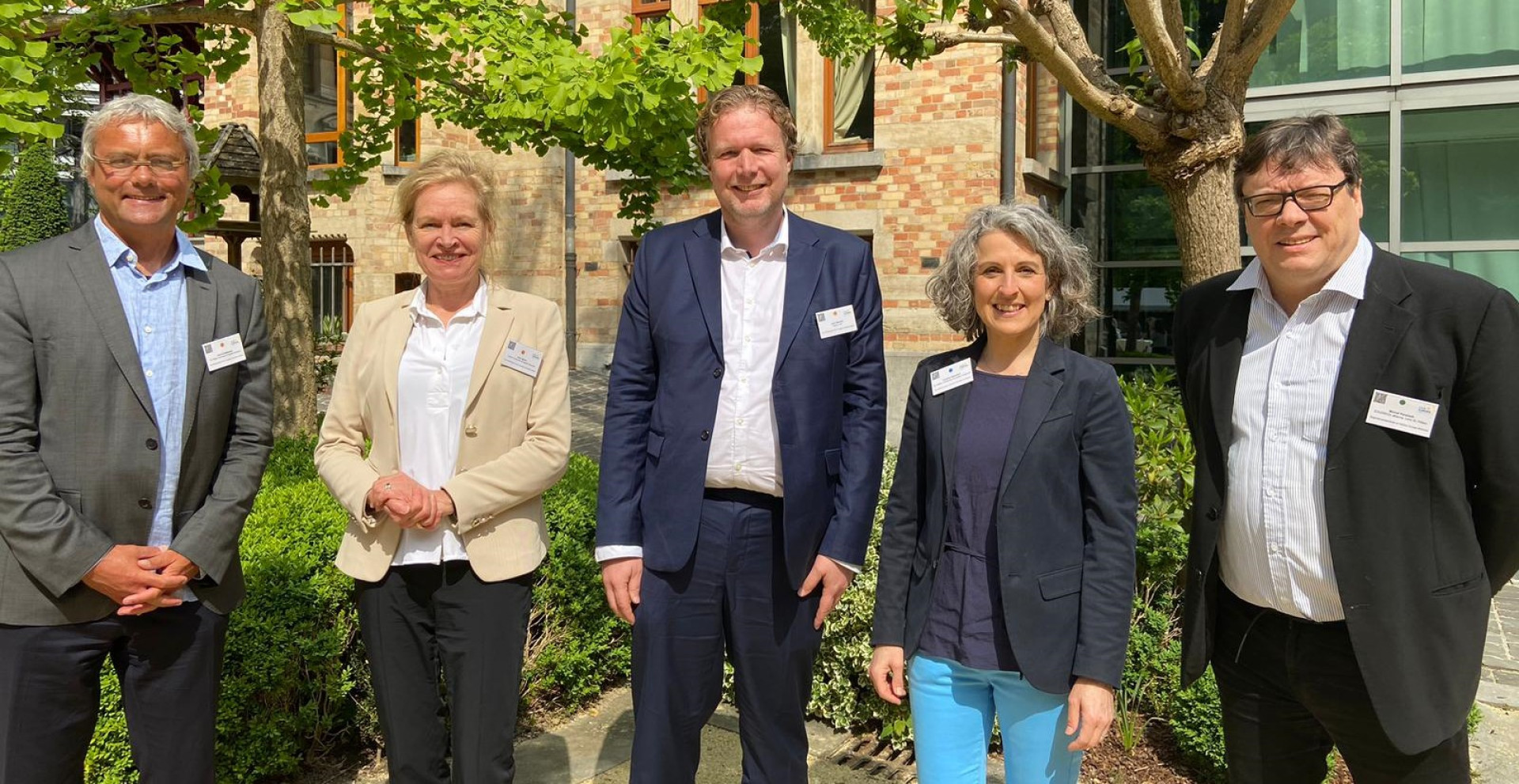 Hannes Raffaseder (St. Pölten UAS), Anka Mulder (Saxion UAS), Janco Bonnink (Saxion UAS), Giuliana Sabbatini (St. Pölten UAS) and Michal Karpisek (St. Pölten UAS) attending the event in Brussels.
SHaping Higher Education in EUrope
The two-day event offered the possibility for many interactive breakout sessions in which applied research experts were able to engage with one another to discuss Horizon Europe in detail. One of the breakout sessions dealing with regional perspectives of research and innovation at universities of applied sciences was hosted by Hannes Raffaseder, lead coordinator of E³UDRES² based at St. Pölten UAS, and Anka Mulder of Saxion UAS. The session brought many interesting insights from the diverse group of participants attending. The outcomes of these discussions and exchanges are set to then be incorporated into the mid-term review of Horizon Europe, from the perspective of the applied sciences and arts.